Our history
About Museum Of Buford
I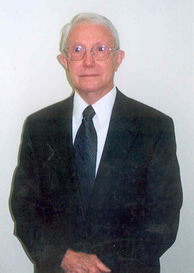 n 1993, the museum was dedicated to Handsel Grady Morgan, Buford's historian. Handsel has given tirelessly to the recording and preservation of Buford's past and has been the ambassador for promoting our history.
Historic Buford, A History of the City of Buford, Georgia through 1990 , is a comprehensive history of Buford and is a testimony to Handsel's dedication to our community and a culmination of his life's work. The book is available at the Museum store. A complete biography of Handsel Morgan is under construction and should be available on line in a few weeks.
We want you to be part of our museum's, experience its beauty and this is why we offer several ways to let you engage with us to help maintain and develop the museum. Whether you are a student aspiring a career in social work or a business person who loves to preserve and care about the local history or a someone just wanting to give back to their local community. We have everything for all of you. Give to the museum with your time volunteering or by making a donation today!